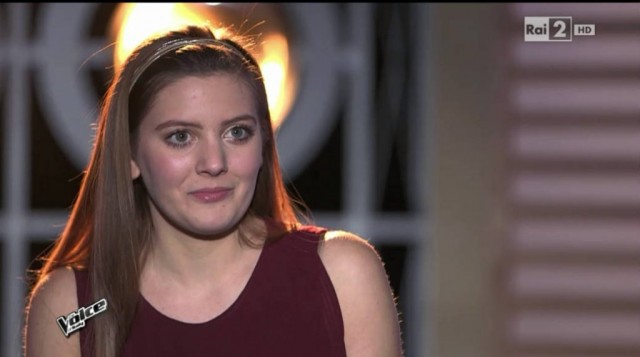 Carola Campagna, una brianzola di 17 anni, fa alzare in piedi i coach di The Voice durante la sua esibizione. Si è sfidata contro Ilena Bentrovato, promettente artista che, oltre ad avere una voce particolare, scrive rime. Ma Carola ha convinto tutti, pubblico compreso, cantando "Ti sento", pezzo strepitoso dei Matia Bazar interpretato da Antonella Ruggiero. Coach J-Ax ha premiato il suo talento e le ha fatto vincere il Knockout contro Ilenia, che ha invece cantato "Love the way you lie" di Rihanna ed Eminem, inserendo tra i ritornelli un pezzo scritto da lei stessa.
I coach le hanno dedicato una vera e propria standing ovation: Roby e Francesco Facchinetti erano sbalorditi dalla grande estensione vocale di Carola, J-Ax era emozionato dalla sua performance e Noemi ha dichiarato di aver avuto i brividi per tutta la canzone. Alla fine dell'esibizione Roby Facchinetti ha voluto prendere parola: per lui, Ilenia si è scontrata con il talento vero e la grande vocalità d Carola. Piero Pelù si è complimentato con Ilenia per per i versi scritti, che lei ha saputo interpretare con grande energia.
J-Ax, stregato dalla voce di Carola, dichiara: "Siamo tutti persone migliori dopo aver ascoltato l'esibizione di Carola". Il rapper milanese decide di aprire le porte dei Live a Carola Campagna. Ilenia ringrazia di aver partecipato a The Voice of Italy ed è felice di aver conquistato la stima del suo coach, J-Ax.