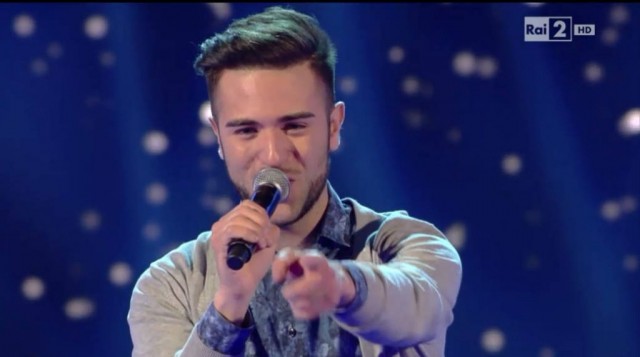 "Per motivi diversi, sono tutti e tre dei campioni. Io odio questa parte del gioco, vorrei non dover essere io a scegliere. Proporrei una votazione per il pubblico, magari", con queste parole J-Ax commenta il momento della decisione, prima ancora che la busta raggiunga Federico Russo sul palco. Il conduttore annuncia che il talento più votato è Sara Vita Felline, di cui il coach J-Ax è fiero. Contro ogni pronostico, infatti, Sara Vita è riuscita ad arrivare fino a questo punto di The Voice e la rivedremo in semifinale.
Rimangono sul palco di The Voice il sardo Maurizio Di Cesare e la brianzola Carola Campagna. J-Ax si trova in una situazione difficile, come sempre quando bisogna scegliere tra due talenti del proprio team. "Entrambi hanno fatto un esibizione perfetta", esordisce J-Ax prima di annunciare l'eliminato di questa terza puntata Live di The Voice. Carola Campagna, diventata maggiorenne da poche settimane, ha cantato "Beautiful" di Christina Aguilera con la sua voce unica. Maurizio Di Cesare ha portato sul palco di The Voice una versione coinvolgente di "Umbrella" di Rihanna.
Come ha fatto durante la scorsa puntata, e come fa Piero Pelù con i talenti del suo team, J-Ax decide di portare avanti il talento che non è mai finito in ballottaggio. Maurizio Di Cesare durante la seconda puntata Live di The Voice era finito in ballottaggio con Lele, che era stato eliminato. Quindi, l'eliminato del team J-Ax di questo terzo Live Show è Maurizio. Il giovane cantante sardo, prima di abbandonare il palco di The Voice, ringrazia il suo coach per la grande fiducia e Roby Facchinetti, che ha definito la sua voce simile a quella della grande Mina.