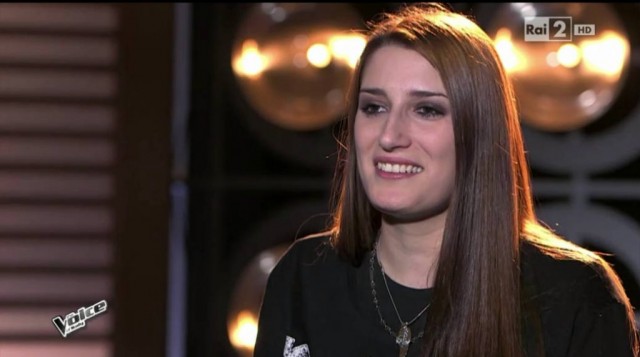 La semifinale di The Voice si apre con un'inaspettata eliminazione. Piero Pelù ha portato in semifinale due ragazzacce: Roberta Carrese, con la sua emotività e sensibilità, e Ira Green – o Arianna Carpentieri – con la sua energia e la sua grinta. Durante la semifinale di The Voice le due donne del team Diablo si sono esibite con delle canzoni importanti. Roberta ha interpretato magicamente e intimamente "Sei bellissima" di Loredana Berté, mentre Ira ha portato sul palco di The Voice il rock vero, cantando "Smoke on the water" dei Deep Purple.
Le ragazzacce del team Pelù hanno portato sul palco anche i loro inediti, nati dai racconti delle loro storie e delle loro emozioni. Alla fine delle esibizioni, Federico Russo ha chiamato i talenti sul palco e ha chiesto al loro coach, Piero Pelù, di decidere a chi dare 60 punti e a chi darne invece 40. Pelù ha deciso di regalare i 60 punti a Ira Green, ma non sono bastati per portarla in finale.
Dopo la scelta di coach Pelù, il pubblico di The Voice si è scatenato in fischi e urli di disapprovazione. Piero Pelù era preparato al disaccordo: qualunque fosse stata la sua scelta, una parte del pubblico lo avrebbe contestato. Nonostante Roberta partisse svantaggiata con il punteggio, il pubblico l'ha premiata con il televoto e sarà lei la finalista del team Pelù, la prima finalista di The Voice.