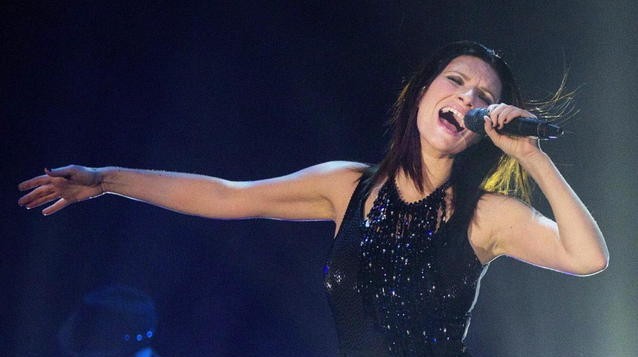 Dopo il suo ultimo album 20 The Greatest Hits che raccoglie tutti i suoi più grandi successi, la cantante italiana, Laura Pausini festeggia la sua carriera ventennale con un tour con tappe in tutto il mondo, The Greatest Hits World Tour, ottenendo grande successo dal pubblico italiano ed estero. La cantante esibirà i brani di successo di tutta la sua carriera da La solitudine a In assenza di te a Indimenticabile.
Per gli inizi di maggio, il 2 e 3, la Pausini salirà sul palco dell'Arena di Verona e dopo scenderà in Sicilia. Oltre le due date già stabilite del 10 e 11 maggio al Teatro Antico di Taormina sono state aggiunte, a gran richiesta del pubblico, altre due date per la stessa location, il 13 e 14 maggio. La prova generale si terrà il 29 aprile a Torre del Lago al Gran Teatro all'aperto G. Puccini. Per rendere ancora più suggestivo lo spettacolo, insieme alla cantante, sul palco saranno presenti 40 musicisti e 6 ballerini.
Dopo le quattro date a Taormina, The Greatest Hits World Tour continuerà il giro del mondo in Australia, il 12 giugno a Melbourne e il 14 giugno a Sydney. In Russia arriverà il 22 giugno a Mosca e il 25 a San Pietroburgo. Il tour si concluderà in America, il 3 ottobre a Los Angeles e il 4 ottobre a Las Vegas.
I biglietti per le nuove date a Taormina del 13 e 14 maggio saranno disponibili sul sito www.ticketone.it dalle ore 16 di venerdì 21 marzo, dopo la speciale prevendita riservata agli iscritti al Fanclub Ufficiale di Laura Pausini da giovedì 20 marzo dalle ore 11 fino a venerdì 21 marzo alle ore 10.