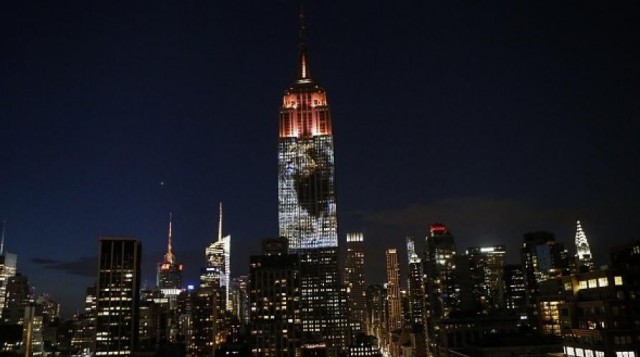 Una figura svetta sul maestoso Empire State Building: è quella del leone Cecil, simbolo dello stato dello Zimbabwe, assassinato durante una battuta di caccia pochi giorni fa dal dentista Walter Palmer, in seguito dileggiato da diversi membri dello star-system, da Arnold Schwarzenegger a Mia Farrow.
Immagini raffiguranti Cecil e altre creature del regno animale (una tigre, un'aquila, una lucertola e una balena) hanno coperto 33 piani dell'ESB, producendo un eccezionale video in loop della durata di 8 minuti.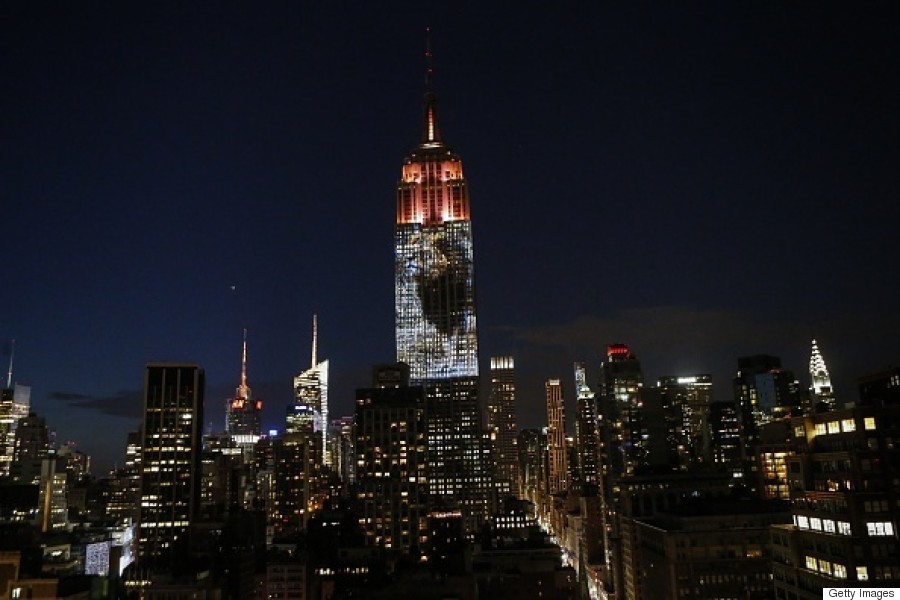 Gli Stati Uniti hanno scelto di rendere omaggio a Cecil in una delle maniere più spettacolari. La gigantografia che appare proiettata sull'edificio è stata ideata e sviluppata da Louie Psihoyos, regista del film The Cove, incentrato sulla brutalità della caccia al delfino che si svolge annualmente in Giappone, oltre che vincitore dell'Oscar come miglior documentario nel 2009. Difatti, nel 2011 luci di colore rosso si erano accese sull'Empire State Building, a simboleggiare il sangue dei delfini, soggetto di The Cove.
Qui invece parte dell'incredibile show a cui hanno assistito i cittadini di New York.
[Ph. Credits: Kena Betancur/AFP/Getty Images]