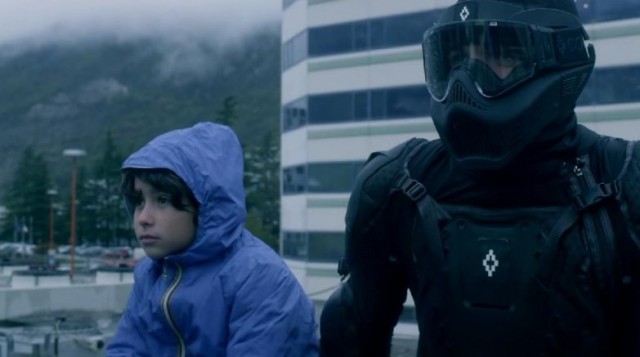 Poche novità, una grande certezza: la classifica dei singoli più scaricati da iTunes nella settimana che va dal 22 al 28 novembre 2014 ci conferma che il Guerriero di Marco Mengoni sarà la vera hit dell'inverno. Il nuovo singolo del cantautore di Ronciglione, dopo lo spettacolare esordio della scorsa settimana, conserva dunque la vetta della classifica, ottenuta già poche ore dopo l'uscita. Su Youtube, il video di Guerriero ha già ottenuto quasi 1 milione e 500 mila visualizzazioni.
Dopo il cannibale Mengoni, troviamo Magnifico di Fedez (con Francesca Michielin) e Take me to the church di Hozier, che superano Parole di cristallo di Valerio Scanu, che scivola al quarto posto.
Due le new-entry settimanali: The Hanging True, tema di Hunger Games – Il canto della rivolta, composto da James Newton e già interpretato da Jennifer Lawrence, e Cool enough (Radio edit.) di Spada & Elen Levon. I due brani sostituiscono Do they know it's Christmas – la canzone per il trentennale della Band Aid – e Thinkin out loud, che momentaneamente escono dalla Top 10.
Eccole, dunque, le prime dieci posizioni della classifica iTunes che va dal 22 al 28 novembre 2014:
1) Guerriero – Marco Mengoni
2) Magnifico – Fedez feat. Francesca Michielin
3) Take me to the church – Hozier
4) Parole di cristallo – Valerio Scanu
5) Fade out lines – The Avener
6) Bailando – Enrique Iglesias feat. Descemer Bueno
7) Dangerous – David Guetta feat. Sam Martin
8) Cool enough (Radio edit.) – Spada & Elen Levon
9) The hanging tree – James Newton
10) Chandelier – Sia