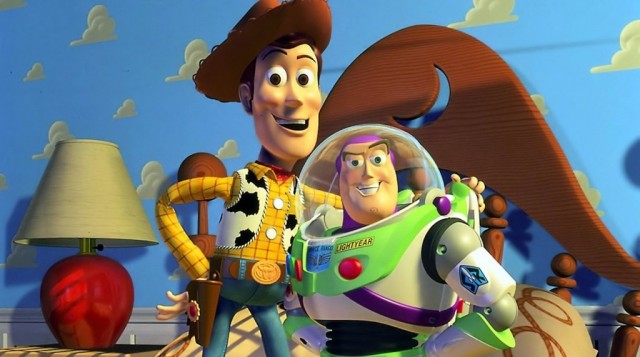 Arrivano grandi notizie per gli appassionati della Marvel: oggi è un giorno importante per gli amatori dei film d'animazione. La Disney, infatti, ha finalmente annunciato una serie di nuovi ed imperdibili appuntamenti. Arrivano le date di uscita nelle sale dei cinema di tutto il mondo dei prossimi sequel di film animati con cui siamo cresciuti, tra cui Gli Incredibili 2 (The Incredibles 2), apprezzatissimo e molto atteso. Il sequel targato dalla Pixar è ora, dopo la dichiarazione ufficiale, previsto e atteso per il 21 giugno 2019. La situazione è leggermente diversa per il film di animazione Toy Story 4. Originariamente la data di uscita era prevista per il 2017, nel mese di aprile, ma è stato posticipato di oltre un anno: al momento la data di uscita è fissata per il 15 giugno 2018.
La posticipazione di Toy Story 4 lascerà spazio ad un altro grande film d'animazione, Cars 3, la cui data di uscita è prevista adesso per il 16 giugno 2017 (come annunciato da poco dalla Pixar). La casa produttrice Disney ha confermato anche importanti news sul film animato "Jack e il fagiolo magico" (il titolo originale è Jack and the Beanstalk), che subirà un cambiamento di nome e sarà chiamato infatti Gigantic: il film uscirà nelle sale cinematografiche il 9 Marzo 2018.
Numerosi sono gli annunci sulle date da ricordare delle uscite dei film d'animazione. Inseriamo l'elenco postato da Variety dei film e delle date d'uscita; molti dei sequel dei film d'animazione sono firmati Pixar e per molti bisogna aspettare fino al 2020 (senza considerare altri film attesi come Stars Wars). Di sicuro non si può accusare la Disney di non saper progettare e pianificare il futuro per le uscite dei suoi film.
Cars 3 (16 giugno 2017)
Pixar's Coco (22 november 2017)
Untitled Disney Live-Action Fairy Tale Project ( 22 december 2017)
Gigantic (9 marzo 2018)
Toy Story 4 (15 giugno 2018)
Untitled Disney Live-Action Fairy Tale Project (2 novembre 2018)
Untitled Disney Live-Action Fairy Tale Project (29 marzo 2019)
Untitled DisneyToons Studio Project (12 aprile 2019)
The Incredibles 2 (21 giugno 2019)
Untitled Disney Live-Action Fairy Tale Project (8 novembre 2019)
Untitled Pixar Film (13 marzo 2020)
Untitled Pixar Film (19 giugno 2020)
Untitled Disney Animation Film (25 novembre 2020)