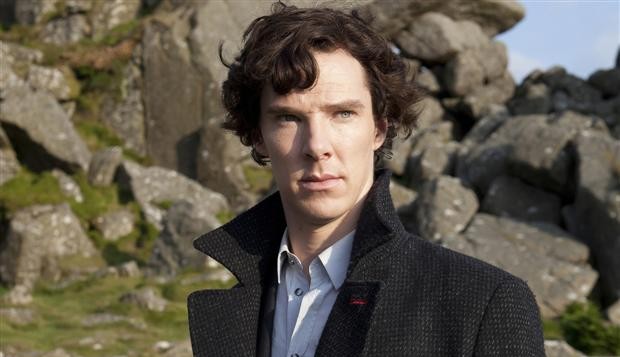 La conferma è arrivata dalla BBC2 attraverso il proprio account Twitter: "We're delighted to be able to confirm that Benedict Cumberbatch will play Richard III in our secondo series of Shakespeare's History plays".
Dopo la splendida interpretazione nel ruolo dell'investigatore Sherlock Holmes nella serie tv Sherlock, gli impegni di lavoro dell'attore londinese Benedict Cumberbatch, sembrano non finire, infatti è destinato a vestire i panni di Riccardo III nella seconda serie di Shakespeare History, trasmessa dalla BBC.
Riccardo III sarà prodotto dallo stesso team che ha realizzato The Hollow Crown e sarà diretto da Dominic Cooke, direttore artistico del Royal Court Theatre dal 2007 al 2013. La prima serie ha visto come protagonisti Ben Wishaw nei panni di Riccardo II, Tom Hiddleston in quelli del principe Hal/ Enrico V in The Hollow Crown e Jeremy Irons in quelli di Enrico IV.
Per ironia della sorte, anche il Martin Freeman, che ha interpretato il compagno di avventure John Watson in Sherlock, avrà lo stesso ruolo a teatro nell'estate 2014. Sarà dunque inevitabile fare paragoni tra il dottore e l'investigatore.
Dopo l'Oscar conquistato da 12 anni schiavo, in cui Cumberbatch ha avuto ruoli secondari, torna a teatro. Nella prossima estate 2015, probabilmente tra agosto e ottobre, Benedict reciterà sul palco del Barbican Theatre, Amleto, nella capitale britannica per 12 settimane. L'ultima comparsa al teatro risale al 2011 al National Theatre quando ha partecipato a Frankestein di Danny Boyle, insieme a Jonny Lee Miller.