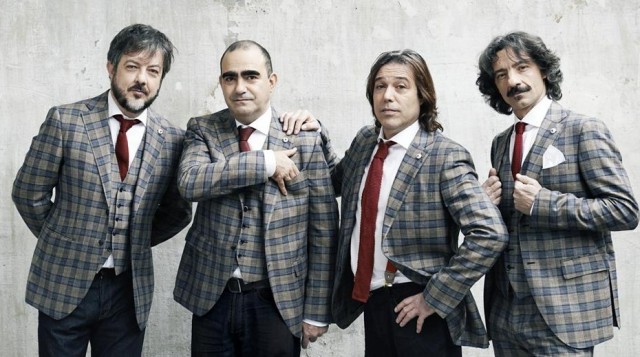 Dopo la deludente e sottotono esperienza televisiva col Musichione, Elio e le storie tese tornano a fare quello che sanno fare meglio: suonare dal vivo. Lo faranno il 1° maggio, dando il via al loro Neverending Tour, con la prima tappa che avrà luogo a Torino (in concomitanza col Concertone di Roma).
Tre fino ad ora le date confermate da Elio e soci: dopo l'esibizione al Torino Jazz Festival, la band milanese prenderà parte il 16 maggio al Festival Altroconsumo di Ferrara, per poi partecipare il 31 maggio alla Notte Bianca di Scandiano (Reggio Emilia).
Ufficializzati anche gli appuntamenti di luglio, coi concerti di Milano (03/07), Roma (21/07) ed Ercolano (31/07).
Il Neverending Tour permetterà ai fan di Elio e le storie tese di apprezzare nuovamente i brani estratti dall'ultimo disco, L'album biango, che si alterneranno ai classici del repertorio, come Servi della gleba, Cassonetto differenziato, Born to be Abramo, Shpalman e molti altri.
Concentrandoci per un attimo sul frontman di Eelst, risalgono a circa una settimana fa le discusse dichiarazioni con cui Elio ha chiuso la porta ad X Factor e all'eventualità di tornare per un'altra edizione come coach: «Lo volevo fare solo un anno, sono rimasto quattro anni. E non lo farò mai più: mai più. Sono contro la filosofia dei talent, ma se non li avessi frequentati non mi sarei potuto permettere Il Musichione.»
X Factor o meno, Elio guarda già avanti: l'appuntamento di Torino è fra soli dieci giorni.